Wine and gourmet food pairing

The menu is updated weekly. Join our Email List to get event and menu updates.
Reservations Are Recommended. We cannot guarantee walk-in seating.
MAKE RESERVATIONS NOW.
Katya Vineyards is going through some growing pains. Our menu items will be limited for the next few weeks. The end result will be fantastic. Find out more.
---
Katya Vineyards is pleased to present gourmet plates by Executive Chef Tony Deras
Caviar
Each 1 oz. serving of caviar is accompanied by crumbled egg yolk, crumbled egg white, green onion, red onion, and crème fraiche with traditional toast points.
Black Caviar
Russian Beluga Sturgeon Caviar ~   The Beluga pearls are the most delicious buttery flavor
100
Hackleback Sturgeon Caviar, known as Wild American Sturgeon, has a nutty, sweet, and buttery flavor
70
Siberian OSETRA Sturgeon Caviar is revered for its firm bead and wonderful taste of the sea
50
Red Caviar
Russian Kupecheskaya Caviar has well-formed beads, as well as a lightly salted, delicate taste
30
Gourmet Plates
White Asparagus Bisque, Sautéed Black Angus & Softened Brie 9
Fresh Greens, Gala Apple, Pecans, Spanish Valdeon Blue & Champagne Vinaigrette 10
Fresh Burrata, Sun-dried Tomato, Porcini Glaze, Truffle Oil with Herbed Naan 14
Smoked Salmon, Dill Creme Fraiche, English Cucumber, Russian Salmon Caviar Crostini 14
Wine Poached Argentinian Shrimp, House made Cocktail Sauce 15
Naan Flatbread with Lobster, Spanish Chorizo & Sweet Chile 15
Fresh Sea Scallop Crudo, Lime Champagne Vinaigrette, Chive & OSETRA Caviar 17
Steak Tartare with Black Angus, Quail Egg, Caper, Shallot & Truffle Aioli 17 
AAA Saku Ahi Tuna, Sriracha Oil, Jicama Slaw on a Pink Himalayan Salt Brick 22
Black Angus Radicchio Cup, Grilled Fennel & Sweet Asian Chili 22
Chilled Lobster Tail, Lump Crab Salad, American Bowfin Caviar & Crostini 30
AAA Saku Ahi Tuna Steak, wrapped in Champagne Dipped Nori and seared with a Flame Charred Avocado & Fresh Mango Salsa 30
Dessert Plates
Pumpkin Cheesecake 10
Cookie Butter Creme Cake 10
Pistachio Cannoli & Pistachio Ice cream 10 
Hazelnut Mousse & Dark Chocolate Ganache 11 
French Macarons & Pistachio Ice cream 11
Peanut Butter Dark Chocolate Gallet 11
---
**At Katya Vineyards we only use certified, true, Saku sashimi AAA grade yellowfin center  cut loins. You will notice a firmer, richer, and more flavorful taste and texture! Line caught  & flash frozen within hours of catch.
*** Katya Vineyards is proud to bring to Ocala our stunning, certified, Japanese Kobe Beef. We offer you the pure-bred Japanese Black, Tajima-Gyu strain raised according to the strict standards of Hyōgo Prefecture. Special feeds are used: forage, grasses, and rice straw supplemented with corn, barley, soybean, wheat bran, and beer during the summer. Wagyu fat is unsaturated and high in Omega-3 and Omega-6 fatty acids. Our Imported Japanese Kobe Beef is harvested within the Hyōgo Prefecture: Japanese quality scale A5 (highest rating); Intense Marbling/Sashi scale (BMS) 10+ Abundant Reserve Grade.
Na Zdravie (Cheers!)
At Katya Vineyards we are proud to have an exclusive partnership with Captain Caliente premium hot sauces ~ fresh, sustainable and local. Periodically our chef incorporates this quality product in his creations.
"Favorite spot in all of Central Florida."
"One of the best dinning experiences we have had in  long time!"
"Can't believe this is on Ocala. Excellent!"
"Everything was amazing. The Food and Wine Pairing was awesome!"
"You made our anniversary perfect!"
"A superb adventure of a dinning experience!"
"Awesome staff, food and atmosphere. Thank you and God Bless!"
"So glad to have you as a part of Ocala."
 "New favorite spot in Downtown Ocala!"
"Seriously enjoyed ourselves! We WILL be back!"
"Awesome wine, beer and amazing food. Tony & Kat are the best hosts!"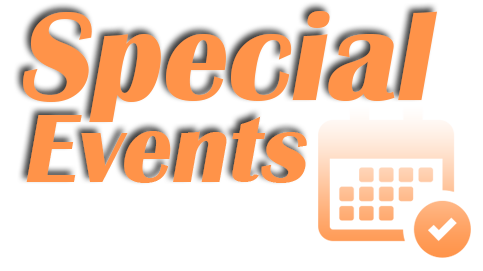 Regular Events
We absolutely love to have special events. From spectacular food and wine pairings to festive evenings on the town, you can count on Katya Vineyards to provide you with the most amazing gastronomic experiences. And yes, there will be wine!
Find Out More.

Dr. Wine
He is a man who knows his wine. So many wines and so little time. But if you want to know which wine to drink with your deliciously prepared salmon or Wagyu steak then
find out more
.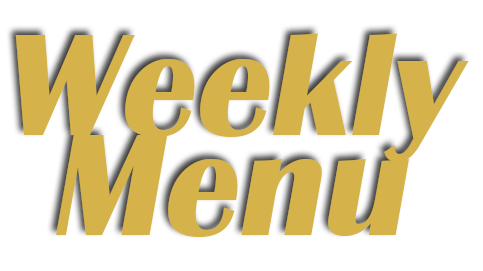 It Changes Weekly
Chef Tony Deras is hard at work always bringing you the freshest seasonal ingredients for his dishes at Katya Vineyards Tasting Room. We are committed to the finest, freshest and most sensational ingredients every single week. See this
Week's Menu!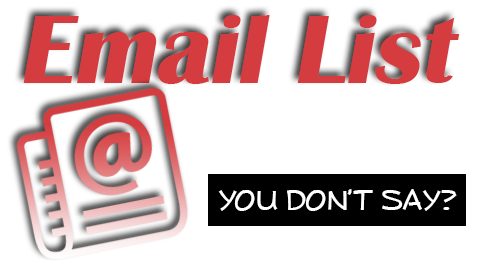 Stay Informed
If you want to keep up to date with all of our goings on then you'll want to join this list. Events, wine releases, wine education, delicious food pairings, wine and more wine.