Notice * Notice * Notice * Notice
Katya Vineyards Will Be Closed Thursday, Christmas Eve Day, December 24th
We Will Reopen Tuesday, January 5th
Reservations Strongly Encouraged
Your Katya Vineyards Family
352.528.CORK (2675)
Hours of Operation
Tuesday ~ 4:00pm – 9:00pm
Wednesday ~ 4:00pm – 9:00pm
Thursday ~ 4:00pm – 9:00pm
Friday ~ 4:00pm to 10:00pm
Saturday ~ 4:00pm – 10:00pm
Closed Sunday and Monday
Wine and gourmet food pairing
The menu is updated weekly. Join our Email List to get event and menu updates.
Reservations Are Recommended. We cannot guarantee walk-in seating.
MAKE RESERVATIONS NOW.
---
Katya Vineyards is pleased to present gourmet plates by Executive Chef Tony Deras
The Creations of Executive Chef Antonio Deras 
Gourmet   Appetizers
Truffle Fries with Parmesan, Sun-dried Tomatoes & Basil with Sweet Chili Balsamic 10
Pear & Four Cheese Pasta Purse with Crisp Fried Bacon & Candied Pecans  13
Chef's Famous Fresh Burrata on Crisp Fried Eggplant, Red Pepper Cream & Fresh Basil 14
Flatbread with Lobster & Spanish Chorizo, 28 Month aged Parmesan, Fresh Basil & Truffle Reduction 15
Pancake Battered Soft Shell Crab Sliders on Warm Cheese Buns with Whipped Creme Fraiche,
Jalapeno Gelee & Seaweed Salad 17
***Black Angus Filet Mignon Tartare with Caper, Shallot & White Truffle Oil on Roasted Bone Marrow in Bone 20
 ***AAA Saku Ahi Tuna, Sriracha Oil, Fennel Sun-Dried Tomato Slaw on Crisp Wonton 22
 ***this is a raw product
Gourmet  Soup
 Roasted Red Pepper Bisque, Poached Tiger Shrimp, White Truffle Oil & Fresh Chive  9
Gourmet  Salad
Baby Greens, Shaved Fennel, Fresh Fruits, Baby Heirloom Tomatoes, Pistachios & English Blue with Champagne Citrus Vinaigrette  10
Gourmet  Entrée Plates 
Steak and Snow Crab Leg in a Four Cheese Risotto topped with Snow Crab & Candied Pistachios 30
Grilled Spanish Octopus on Prosciutto wrapped Sweet Corn Arepa, Chef's Picked Onions & Fresh Tomatillo Salas Verde 30
Roasted Duck Breast, wrapped in Bacon, on Pumpkin Potato Gnocchi with Red Apple Reduction 30
Seared U8 Scallops served on Fresh Lobster Ravioli tossed in Rosemary Oil with Dried Caramel Apple 34
Gulf Red Snapper on Cranberry Risotto with Peruvian Sweet Drop Peppers & Blood Orange Reduction 35
Lump Crab stuffed Lobster Tail on Black Ink Fettuccine in a Roasted Red Pepper Lobster Cream 46
Prime Black Angus Filet Mignon, Chef's Vegetables & Truffle Pureed Potatoes 60
Surf & Turf with Prime Black Angus Filet Mignon, Lobster Tail, Chef's Vegetables & Truffle Pureed Potatoes 72
American raised, purebred,Tajima Washu 田島鷲羽 & Akage Washu あかげ鷲羽  Generous Cut Ribeye  85 
Katya Vineyards purchases American Wagyu ONLY from ONE farm that interbreeds only the Tajima and Fujiyoshi lines of Wagyu (和牛) (A4+, 10+ ~ 35% above Prime Grade USA). The same closed herd & multi-trait selection process used for Kobe beef was adopted & certified by U.S. trade associations. Prized for their rich flavor, among the finest in the world.
Gourmet  Japanese Wagyu Entrée Plates
All Japanese Wagyu Entrees are Served with Chef's Vegetables, Truffle Puréed Potatoes & Presented Table Side
Katya Vineyards now has the Most Rare Japanese Wagyu Available in the World
Certified Japanese OLIVE WAGYU (A5+ 12) 135
Flown directly from our Japanese distributor to Katya Vineyards, the best of the best, the rarest of the rare, A5 Olive Wagyu is the most exquisite tasting and amazingly marbled beef you will ever find, unlike anything you have ever tasted. Savor the buttery, umami-rich finish of Olive Wagyu very few people will ever have the chance to try.
We at Katya Vineyards found a micro-farm of Olive Wagyu cattle nestled away in a coastal corner of Japan's smallest prefecture, raised on a diet of olives that are toasted and caramelized in the traditional Seto Inland Sea method. Only 1,700 Olive Wagyu animals are in existence and just a few harvested per month, it might be the rarest steak on the planet.
The only place olives thrived in all of Japan was on a small, cow-shaped island in Kagawa Prefecture (香川県) called Shodoshima (小豆島).The mild, Mediterranean-like climate of the Seto Inland Sea kept the trees — and the cattle on the island's farms – warm. Slow-toasted olives, when completely draw, were sweet, malty, and delectable. The cows love it.
 Certified Japanese MIYAZAKI (A5+ 12) Ribeye  120
Of the four unique Wagyu breeds raised in Japan, Miyazaki Wagyu is Japanese Black Wagyu, known as Kuroge Washu in Japan located on the southern Island of KYUSHU, the Prefecture of Miyazaki is the finest growing
region in Japan. Winner of the 2012 and 2017 all Japan Competition for tenderloin (beating Kobe Tenderloin).
Gourmet Sweet Endings
Mama Sokol's Ancient Slavic Recipe (1245AD) Mulled Wine with Traditional Caramel Cookie 8
Red Velvet Tower 11
Caramel Dulce de Leche Cheesecake 12
Hazelnut & Dark Chocolate Ganache Mousse Cake 12
Assorted French Macarons with Chef's Selected Ice Cream 12
MENU IS SUBJECT TO CHANGE DUE TO INGREDIENT AVAILABILITY. ALL MENU CHANGES WILL BE POSTED.
Thank you! We can't wait to see you all this week!   Na Zdravie!
"Favorite spot in all of Central Florida."
"One of the best dinning experiences we have had in  long time!"
"Can't believe this is on Ocala. Excellent!"
"Everything was amazing. The Food and Wine Pairing was awesome!"
"You made our anniversary perfect!"
"A superb adventure of a dinning experience!"
"Awesome staff, food and atmosphere. Thank you and God Bless!"
"So glad to have you as a part of Ocala."
 "New favorite spot in Downtown Ocala!"
"Seriously enjoyed ourselves! We WILL be back!"
"Awesome wine, beer and amazing food. Tony & Kat are the best hosts!"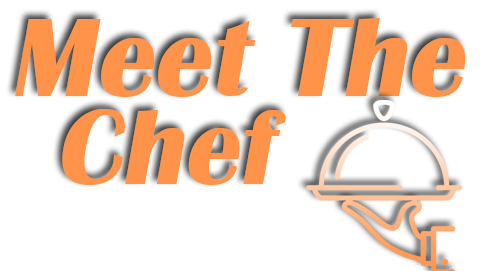 The Chef
Our Executive Chef, Tony Deras, is committed to bringing you world class food on a weekly basis. His menu is created weekly to guarantee that only the freshest seasonal products end up on his incredible dishes. Feast your eyes upon some of the incredible creations you'll find at Katya Vineyards weekly. Find Out More.

Dr. Wine
He is a man who knows his wine. So many wines and so little time. But if you want to know which wine to drink with your deliciously prepared salmon or Wagyu steak then find out more.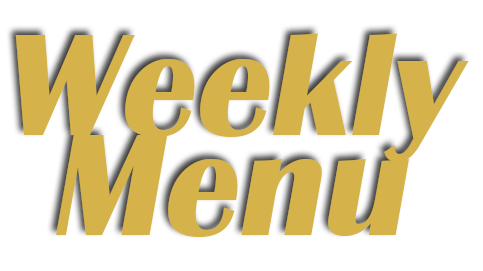 It Changes Weekly
Chef Tony Deras is hard at work always bringing you the freshest seasonal ingredients for his dishes at Katya Vineyards Tasting Room. We are committed to the finest, freshest and most sensational ingredients every single week. See this Week's Menu!