KATYA VINEYARDS IS NOW OPEN FOR REGULAR DINING
RESERVATIONS ONLY
Due to Covid19 Seating Limitations
Our  'take-away' Menu will continue ( Please call one hour ahead)
352.528.CORK (2675)
Hours of Operation
Tuesday ~ 4:00pm – 9:00pm
Wednesday ~ 4:00pm – 9:00pm
Thursday ~ 4:00pm – 9:00pm
Friday ~ 4:00pm to 9:00pm
Saturday ~ 4:00pm – 9:00pm
Closed Sunday and Monday
Wine and gourmet food pairing
The menu is updated weekly. Join our Email List to get event and menu updates.
Reservations Are Recommended. We cannot guarantee walk-in seating.
MAKE RESERVATIONS NOW.
---
Katya Vineyards is pleased to present gourmet plates by Executive Chef Tony Deras
The Creations of Executive Chef Antonio Deras 
Gourmet   Appetizers
Chef's Hummus, Lavender Marinated Olives & Warm Naan 12
Fresh Truffle Burrata with Watermelon, English Cucumber, Roasted Pepitas & Blood Orange Glaze 14
Tiger Shrimp Ceviche served in Plantain Cups, Micro Cilantro & Lime Aioli 14
Flatbread with Prosciutto, White Wine Fig, Fresh Basil, English Blue & Crushed Pistachios 15
Elk Sliders on Pandebono with Bacon Sriracha Jam, Melted Brie & Baby Heirloom Tomato Salad 18
**Black Angus Tartar served in Roasted Bone Marrow with Shallot, Capers & a Garlic Aioli  20
** AAA Saku Ahi Tuna with a Fennel-Sun dried Tomato-Basil Slaw & Crisp Wontons 22
**this is a raw product
Gourmet  Soup
Sweet Corn Elote Bisque, Lime Aioli & Micro Cilantro 9
Gourmet  Salad
Baby Spring Greens, Shaved Fennel, Baby Heirloom Tomatoes, Fresh Fruits, Roasted Pistachios & English Blue with a Champagne Vinaigrette 10
Gourmet  Entrée Plates 
Lobster & Steak Risotto with Fresh Peas, Sun Dried Tomatoes & Micro Beet Greens 28
Bacon Wrapped Duck Breast on a Coconut Cream Polenta & Moscato Infused Fennel Slaw 30
Seared U8 Scallops on Quattro Fromage Ravioli in Rosemary Oil & Fig Reduction 35
Grade A Hudson Valley NY Foie Gras on a Basil Marmalade Risotto with Red Apple Reduction 35
Chilean Sea Bass on Black Ink Linguine in a Sweet Corn Cream & Crushed Marcona Almonds 48
Black Angus Filet Mignon, Chef's Selection Vegetables & Truffle Purred Potatoes 55
Surf & Turf with Black Angus Filet Mignon with Lobster Tail, Chef's Selection Vegetables & Truffle Purred Potatoes 69
Gourmet  Japanese Wagyu Entrée Plates
All Japanese Wagyu Entrees are Served with Chef's Vegetables, Truffle Puréed Potatoes & Presented Table Side
Certified Japanese MIYAZAKI (A5+ 12) Wagyu Ribeye          120
(Of the four unique Wagyu breeds raised in Japan, Miyazaki Wagyu is Japanese Black Wagyu, known as Kuroge Washu in Japan located on the southern Island of KYUSHU, the Prefecture of Miyazaki is the finest growing region in Japan. Winner of the 2012 and 2017 all Japan Competition for tenderloin (beating Kobe Tenderloin).
Certified Japanese KOBE (A5+ 12)Wagyu New York Strip      120
(Named after the city of Kobe in Hyogo Prefecture, this remote region's isolated genetics allowed for the development of what is known today as the Tajima line, a very pure genetic breed of cattle. Simply the most sought-after beef in the world.) 
Gourmet Sweet Endings
~ Katya Selection House Made (Very Rich) Ice Cream ~One Scoop ~ 5
Bronte Pistachio & Salignac Cognac
 ~ or ~
Marcona Almonds & Rarissimes Camus Petite Champagne 1970 Cognac
Blueberry Cheesecake, Fresh Berries & White Chocolate 11
 Dark Chocolate Hazelnut Mousse Cake 11
Petite Dulce de Leche Empanadas with Once Scoop Katya Vineyards Ice Cream 14
MENU IS SUBJECT TO CHANGE DUE TO INGREDIENT AVAILABILITY. ALL MENU CHANGES WILL BE POSTED.
Thank you! We can't wait to see you all this week!   Na Zdravie!
"Favorite spot in all of Central Florida."
"One of the best dinning experiences we have had in  long time!"
"Can't believe this is on Ocala. Excellent!"
"Everything was amazing. The Food and Wine Pairing was awesome!"
"You made our anniversary perfect!"
"A superb adventure of a dinning experience!"
"Awesome staff, food and atmosphere. Thank you and God Bless!"
"So glad to have you as a part of Ocala."
 "New favorite spot in Downtown Ocala!"
"Seriously enjoyed ourselves! We WILL be back!"
"Awesome wine, beer and amazing food. Tony & Kat are the best hosts!"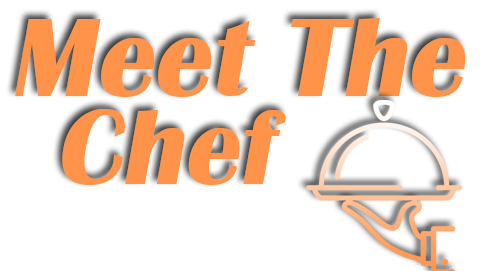 The Chef
Our Executive Chef, Tony Deras, is committed to bringing you world class food on a weekly basis. His menu is created weekly to guarantee that only the freshest seasonal products end up on his incredible dishes. Feast your eyes upon some of the incredible creations you'll find at Katya Vineyards weekly. Find Out More.

Dr. Wine
He is a man who knows his wine. So many wines and so little time. But if you want to know which wine to drink with your deliciously prepared salmon or Wagyu steak then find out more.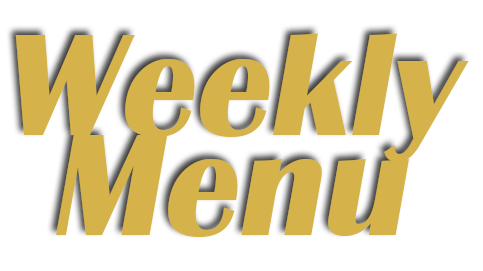 It Changes Weekly
Chef Tony Deras is hard at work always bringing you the freshest seasonal ingredients for his dishes at Katya Vineyards Tasting Room. We are committed to the finest, freshest and most sensational ingredients every single week. See this Week's Menu!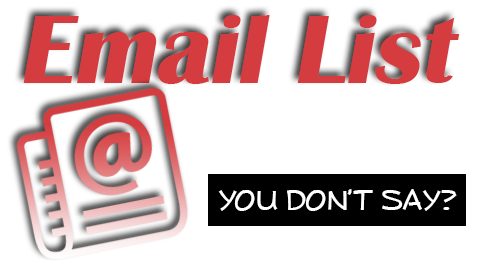 Stay Informed
If you want to keep up to date with all of our goings on then you'll want to join this list. Events, wine releases, wine education, delicious food pairings, wine and more wine.