Reservations Strongly Encouraged
Your Katya Vineyards Family
352.528.CORK (2675)
Hours of Operation
Tuesday ~ 4:00pm – 9:00pm
Wednesday ~ 4:00pm – 9:00pm
Thursday ~ 4:00pm – 9:00pm
Friday ~ 4:00pm to 10:00pm
Saturday ~ 4:00pm – 10:00pm
Closed Sunday and Monday
Wine and gourmet food pairing
The menu is updated weekly. Join our Email List to get event and menu updates.
Reservations Are Recommended. We cannot guarantee walk-in seating.
MAKE RESERVATIONS NOW.
---
Katya Vineyards is pleased to present gourmet plates by Executive Chef Tony Deras
The Creations of Executive Chef Antonio Deras 
Gourmet   Appetizers
Sweet Potato Truffle Fries with Parmesan, Sun-dried Tomatoes & Basil with Sweet Chili Balsamic   10
Blistered Shishido Peppers tossed in a Garlic Teriyaki   12
Pear & Four Cheese Pasta Purse with Crisp Fried Bacon & Coconut Reduction   13
Fresh Burrata on Crisp Fried Eggplant, Lobster Tomato Cream & Fresh Basil   14
Flatbread with Chicken, Shitake Mushrooms, Pesto, Pine Nuts, Fresh Basil & Porcini Reduction 15
Beer Battered Soft Shell Crab Sliders with Whipped Creme Fraiche, Jalapeno Gelee & Seaweed Salad   17
***Black Angus Filet Mignon Tartar with Caper, Shallot & White Truffle Oil on Roasted Bone Marrow ~ in Bone   20
***AAA Saku Ahi Tuna, Sriracha Oil, Fennel Sun-Dried Tomato Slaw on Crisp Wonton 22
 ***this is a raw product
Gourmet  Soup
  Pumpkin Bisque, Crisp Maple Bacon, White Truffle Oil & Fresh Chive 9
Gourmet  Salad
Baby Greens, Shaved Fennel, Fresh Fruits, Baby Heirloom Tomatoes, Pistachios & English Blue with Champagne Citrus Vinaigrette 10
Gourmet  Entrée Plates 
Steak & Lobster in a Four Cheese Risotto with Sundried Tomatoes, Shitake Mushrooms & Porcini Reduction   28
Grilled Spanish Octopus on Blue Cheese and Fig Grits with a Sweet Chili Aioli & Pistachio Dust   30
Roasted Duck Breast, wrapped in Maple Bacon on Sweet Potato Gnocchi with Red Apple Reduction   30
Seared U8 Scallops, wrapped in Prosciutto, served on Fresh Pear & Gorgonzola Ravioli with Coconut Reduction   34
Chilean Sea Bass on Butternut Squash Risotto with Peruvian Sweet Drop Peppers & Fig Balsamic Pearls   48
Prime Black Angus Filet Mignon, Chef's Vegetables & Truffle Pureed Potatoes   60
Katya Vineyards Facility 7 Week Dry Aged, Generous Cut, NY Strip, Chef's Vegetables & Truffle Pureed Potatoes 65
Surf & Turf with Prime Black Angus Filet Mignon, Lobster Tail, Chef's Vegetables & Truffle Pureed Potatoes 72
American raised, purebred,Tajima Washu 田島鷲羽 & Akage Washu あかげ鷲羽  Generous Cut Ribeye  75
Katya Vineyards purchases American Wagyu ONLY from ONE farm that interbreeds only the Tajima and Fujiyoshi lines of Wagyu (和牛) (A4+, 10+ ~ 35% above Prime Grade USA). The same closed herd & multi-trait selection process used for Kobe beef was adopted & certified by U.S. trade associations. Prized for their rich flavor,
among the finest in the world.
Gourmet  Japanese Wagyu Entrée Plates
All Japanese Wagyu Entrees are Served with Chef's Vegetables, Truffle Puréed Potatoes & Presented Table Side
Certified Japanese KAGOSHIMA (A5+ 12) New York Strip 120
Since 1966 Japan's beef industry has held a nationwide competition every five years to crown the best beef in the country. It's called Zenkoku Wagyu Noryku Kyoshin-kai (全国和牛能力共進会) but it's known also as "The Wagyu
Olympics." Kagoshima received the Fat Quality Award (脂肪の質賞),awarded to the beef with the highest content of monounsaturated fatty acids (the good kind) including oleic acid, which is an indicator of awesome taste. Kagoshima beef first in overall contest scores; the best beef in Japanese Wagyu (和牛) beef right now, …even Kobe!
Certified Japanese MIYAZAKI (A5+ 12) Ribeye  120
Of the four unique Wagyu breeds raised in Japan, Miyazaki Wagyu is Japanese Black Wagyu, known as Kuroge Washu in Japan located on the southern Island of KYUSHU, the Prefecture of Miyazaki is the finest growing
region in Japan. Winner of the 2012 and 2017 all Japan Competition for tenderloin (beating Kobe Tenderloin).
Certified Japanese KOBE (A5+ 12) New York Strip      120
Named after the city of Kobe in Hyogo Prefecture, this remote region's isolated genetics allowed for the development of what is known today as the Tajima line, a very pure genetic breed of cattle. Simply the most sought-after beef in the world.
Gourmet Sweet Endings
Katya Made Bronte Pistachio Ice Cream ~ 8
Katya Made Bar Harbor Maine Lobster (flown directly to Katya Vineyards) and Creamy Brown Butter Ice Cream ~ 10
Pumpkin Cheesecake in a Gingerbread Crust 11
Caramel Dulce de Leche Cheesecake 12
Tuxedo Triple Chocolate Mouse 12
MENU IS SUBJECT TO CHANGE DUE TO INGREDIENT AVAILABILITY. ALL MENU CHANGES WILL BE POSTED.
Thank you! We can't wait to see you all this week!   Na Zdravie!
"Favorite spot in all of Central Florida."
"One of the best dinning experiences we have had in  long time!"
"Can't believe this is on Ocala. Excellent!"
"Everything was amazing. The Food and Wine Pairing was awesome!"
"You made our anniversary perfect!"
"A superb adventure of a dinning experience!"
"Awesome staff, food and atmosphere. Thank you and God Bless!"
"So glad to have you as a part of Ocala."
 "New favorite spot in Downtown Ocala!"
"Seriously enjoyed ourselves! We WILL be back!"
"Awesome wine, beer and amazing food. Tony & Kat are the best hosts!"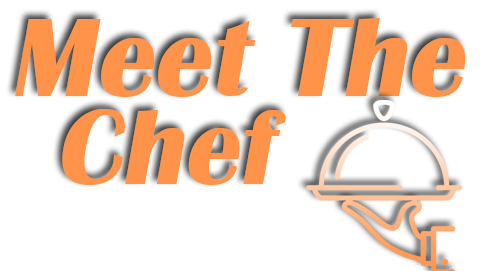 The Chef
Our Executive Chef, Tony Deras, is committed to bringing you world class food on a weekly basis. His menu is created weekly to guarantee that only the freshest seasonal products end up on his incredible dishes. Feast your eyes upon some of the incredible creations you'll find at Katya Vineyards weekly. Find Out More.

Dr. Wine
He is a man who knows his wine. So many wines and so little time. But if you want to know which wine to drink with your deliciously prepared salmon or Wagyu steak then find out more.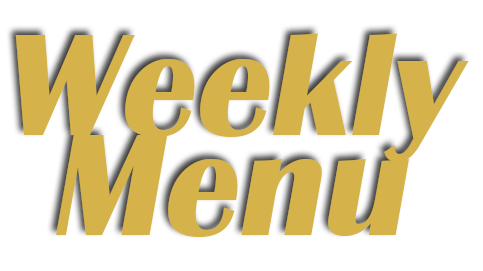 It Changes Weekly
Chef Tony Deras is hard at work always bringing you the freshest seasonal ingredients for his dishes at Katya Vineyards Tasting Room. We are committed to the finest, freshest and most sensational ingredients every single week. See this Week's Menu!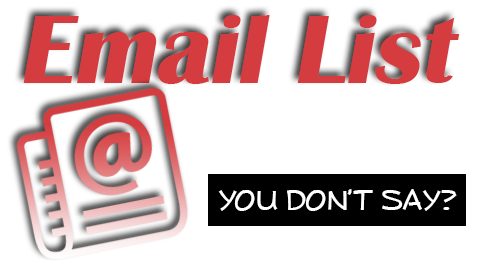 Stay Informed
If you want to keep up to date with all of our goings on then you'll want to join this list. Events, wine releases, wine education, delicious food pairings, wine and more wine.