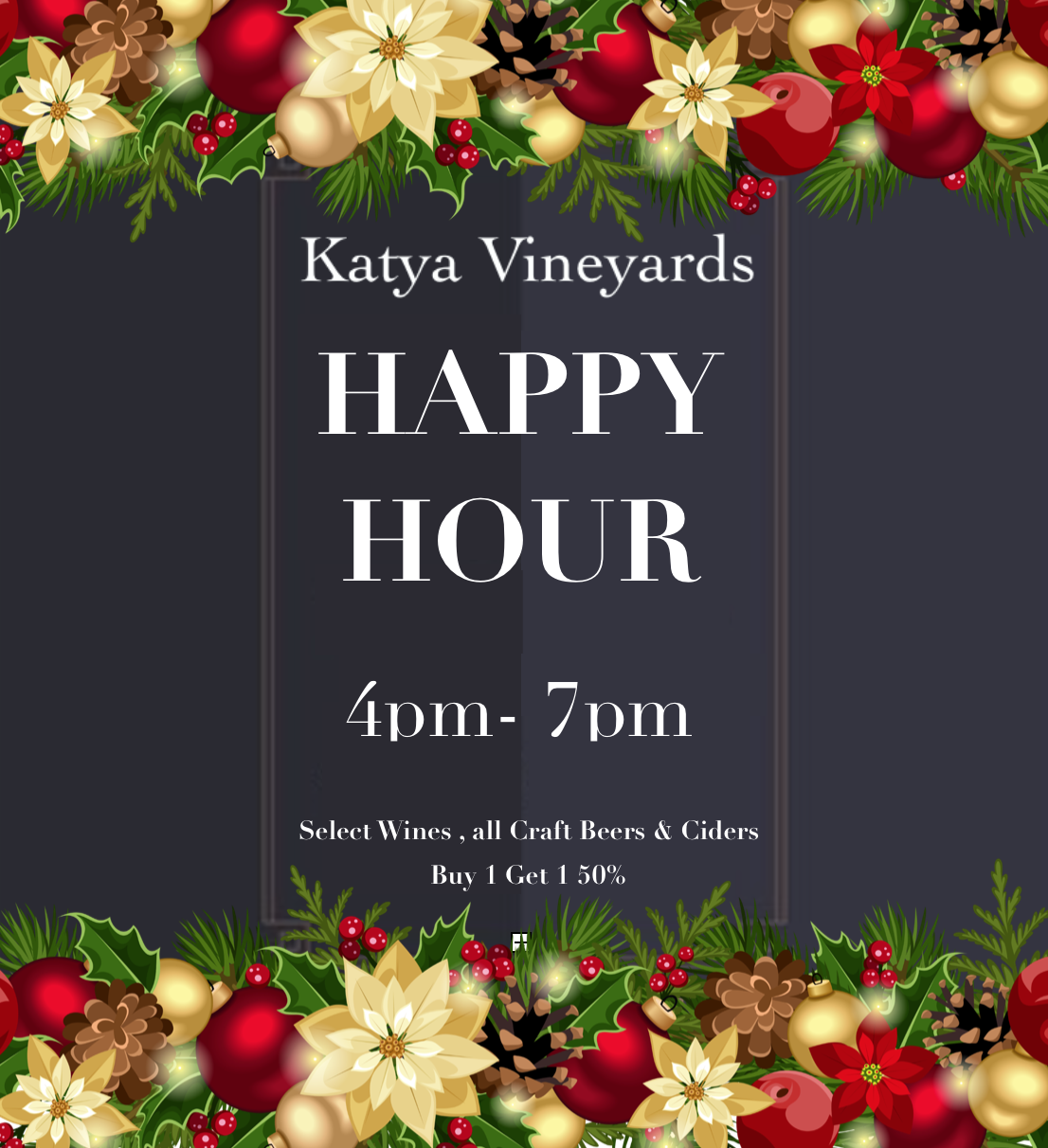 Alongside our own premium wines we offer other 'small lot' boutique wines from around the world, Craft American Beers, Hand Crafted Cheeses and Charcuterie and Chocolate Desserts.
Katya – Blanc du Bois Estate Grape
Our flagship white blend. Light gold in hue; apricot forward on the nose. The wine opens on the front palate with golden peach, followed on the mid-palate with apricot, rose, melon and passion fruit, and finally produces a long ending with citrus/kumquat to herbal flourishes. 
Katya was named after the daughter of our wine maker, Katherine. Her slavic nickname is Katya, meaning pure.
Alexandra – Blanc du Bois Estate Grape
Deep gold in color with a nose if light citrus and mineral. Taste begins with a distinct forward of mineral on the front palate followed by apple, citrus, pepper and smoke on the mid to back palate and finally trailing to herbal notes. 
Alexandra was also named for the daughter of the wine maker, this is her middle name. As a little baby she was often referred to at Katherine Alexandra the Great. This title often still rings true! 
Mikhail – Lenoir Estate Grape
Dark ruby in the glass with berry and vanilla to greet the nose. The taste, a light expression of vanilla, plum and berries on the front and mid-palate, finishing with a clean hint of herbs at the end. 
The name of Mikahil refers to the famous dancer Mikhail Baryshnikov. Katya was a classical ballet dancer before entering the wine business with her father and mother!
Nikolai – Lenoir Estate Grape
Our deepest, garnet red. Strong stone fruit and earth on the nose. Taste of foundational currants, and berries on the front palate followed by a long finish hinting at dark chocolate. 
Nikolai is named for the only Sokol Grandson, Nikolai Douglas Sokol. At a mighty four years of age, Neeks the Cheeks is the 'real' boss! 
Regular Hours
Wednesday & Thursday 2:00pm – 10:00pm
Friday & Saturday 2:00pm – 11:00pm
Tasting Room
101 East Silver Springs Blvd. Suite 102 Ocala, Florida 34470