Dr. Wine's premium Vault ~ WINES BY THE BOTTLE ONLY
---
CHAMPAGNE/SPARKLING WINE
La Gioiosa Valdobbiadene Prosecco Extra Dry (187 ml = 1 glass) pale straw color & fine perlage. Fruity aroma of ripe golden apple & an elegant reminiscent of acacia flowers.   12
l'Éphémére Crémant de Limoux Brut 2015 Magnum Bottle (1.5 ltr). (ONLY 1 CASE AVAILABLE)   89
Marfil Brut Cava, This cava, a blend of white grapes xarel-lo, macabeo and parellada, is deceptively delicious. Reveals flavors of red currants and citrus before gliding into a long, refreshing finish    36
Villa Sandi il Fresco Brut Prosecco doc Treviso doc (D 90pts) Very pale straw yellow and fine, persistent perlage. The aroma is fruity and flowery with hints of ripe golden apple and small mountain flowers followed by a fruity and harmonious aftertaste.      36
Le Contesse Pinot Noir Rose Brut (RC 90pts) Bright pink color, fruity notes with a touch of berries and tropical fruit. Floral bouquet, with a hint of rose and violet.     36
Rustico Valdobbladene Proseco Superiore DOCG Nino Franco (94pts WE), Aromas of white spring flower, Bartlett pear and citrus. The racy, refreshing palate is full of energy, offering crisp yellow-apple, lemon drop & orange zest flavors balanced by vibrant acidity.      36
Santa Margherita Sparkling Rose Brut, (WW, NM 91pts) Trentino-Alto Adige, Italy. Elegant perfumes of strawberries and citrus lead to an attractive palate with mixed berry fruits that linger on the finish.     48
Lete Vautrain Brut 204, Champagne, France This super well-balanced bottle of Champagne gets an astoundingly luxurious seven years of aging on the lees: smooth dried fruit, straw like, Danish pastry       55
Ca' del Bosco Franciacorta (Champagne) Cuvée Prestige (WE 90pts),  aromas of yellow orchard fruit, citrus & a whiff of bread crust a crisp palate along with a nutty note. (Chardonnay, Pinot Bianco, Pinot Nero)        85
Ca' del Bosco NV Cuveé Prestige (Sparkling Rosé) Brut Franciacorta (WE 91pts), Aromas of wild berry, bread dough & crushed aromatic herb silky palate of  tangerine, pomegranate & peach.      130
Charles Heidsieck Brut Reserve Champagne (TP 95pts) An opulent selection of ripe, fruits such as mango, apricot, greengage plum with dried fruits, pistachio and almond.        150
Tattinger Prelude Grands Crus Brut, (93pts) A blend from grand cru vineyards in the Côte des Blancs and the Montagne de Reims, this wine is beautifully rich  densely textured      175
Dom Pérignon Champagne Brut 2008, (JD 98pts, JS 98pts, V 98pts) The best Dom since 2002. A vintage with very restrained, powerful style that has been released non-sequentially after the 2009. This has a lighter stamp of highly curated, autolytic, toasty aromas . Instead, this delivers super fresh & intense aromas of lemons, grapefruit & blood-orange peel. Berry-pastry with light, sweet spices, stone fruit & fine citrus fruit.        325
---
WHITE WINE

White Blend
Domaine de la Charbonniere Chateauneuf-du-Pape Blanc,  2018 (JD 92pts) 40% each Grenache Blanc and Roussanne with 20% Clairette, white peach, crushed citrus, floral notes as well as a salty minerality    68
 Chardonnay
Chalk Hill Sonoma Coast Chardonnay 2018 (RP 91pts) Hints of baking spices & warm apple pie meet the nose. Rich toasted hazelnut, vanilla custard & crème brûlée perfect balance of acidity & minerality.      39
Dutton-Goldfield Dutton Ranch Chardonnay 2016 (WE 94 pts) Key lime, crème brûlée, green apple, mango, apricot & Eureka lemon with toasted hazelnuts and toffee.     59
ZD Chardonnay, Napa Valley, 2017 (90 pts) Vanilla, custard & melted butter    77
 Gavi
Villa Sparina Gavi Monterontondo 2015 (JS 93pts) Lots of stone and mineral character with an undercurrent of ripe lemon, sliced pineapple and peaches. Medium to full body, layered and flavorful. Lovely rich texture, great personality. Real Gavi. A seriously good wine!     48
 Sauvignon Blanc
Sanglier Cellars, Russian River Sauvignon Blanc 2017, (JG 90pts) Flowering peach aromas with ripe apricot &  zesty grapefruit rise from the glass. Stone fruit & melon flavors gently and gracefully come forward. Elegance and balance with crisp acidity.       37
 Pinot Grigio
Borgo Conventi Pinot Grigio Collio Doc, Friuli Venezia Giulia.  Straw yellow in color, with coppery highlights.  On the nose it is fragrant, layered and concentrated with notes of ripe pear and spring flowers it is elegant and supple with savory characteristics.     37
Giorgio Z Pinot Grigio, Reminiscent of acacia blossom. Very refined taste, it is dry and full bodied with pleasing bitterness…. perfect for pairing with gourmet foods.     37
 Viognier
Bonterra Vineyards (Certified Organic) Viognier 2016 (WW 91pts) Aromas of peaches & cream, citrus blossom & apricot greet you at the first introduction. Fruit flavors of apricot & peach are accented with spice. Crisp & rich an exceptionally long finish.    36
Darioush, Signature Series Viognier Napa Valley 2018 (CG 95pts) floral aromas of honeysuckle, acacia flower, and bergamot. Bright citrus on first sip quickly broadens to pleasing layers of stone fruits- juicy apricot and nectarine- which unfold to reveal its sleek, flinty minerality. A spiced finish punctuated by hints of nutmeg and apricot & Eureka lemon with toasted hazelnuts and toffee.     77
Guigal La Doriane Condrieu 2017, Viognier from Condrieu, Rhone, France, (JD 97pts, JS 96pts, RP 96pts, WS 96pts) Bottled at the end of June & brought up in new barrels, the blockbuster 2017 Condrieu La Doriane is the crème de la crème. Stunning notes of buttered peach, crème brûlée, white flowers, and honeysuckle.     99
 Vouvray
La Craie Vouvray, 2017, Chenin Blanc fruit grown on tuffeau clay soils near Vouvray. White flowers, honey dipped pear, soaring acidity and a kiss of sweetness.    36
 Sweet Whites
Thomas Schmitt Private Selection Kabinett 2018, Light on its feet and fruity, this is an easy-drinking wine that boasts concentrated flavors of white grapefruit, apple and lemon.     36
Michele Chiarlo, Nivole (94 points) Fragrant, lightly sparkling wine, peach & apricot    36
---
ROSÉ WINE
Vanderpump Cotes de Provence Rosé  (90pts) red currant, pepper, sweet citrus, strawberry, peach. 40
Unparalleled Cuvée Rosé 2017 (90 pts) Floral, melon, tangerine & pomegranate. 40
Maison Saint AIX, Coteaux d'Aix-en-Provence Rose 2019 (90pts RV, WE), Peppery Grenache brings out the richness. Raspberry flavors and ripe acidity are full and generous. Deliciously refreshing.    45
RED WINE
Katya Vineyards Red Wine Blend
Winged Hussars Proprietary Blend Reserva– Named after our ancestors; undefeated calvary of the 15th ~ 18th centuries. The bouquet provides herbal scents and red fruit. On the palate ~ plum, black currant, dark cherry and baking spice with significant structured tannins. This is a 'baby' that can be cellared through 2032. A 'Central European style wine' for the adventurous!    55
Vladimir,  Lenoir Estate Grape Premium Proprietary Blend— Recently medaled in two international wine competitions, 2020 (91pts, 94pts) oak barriques (barrels). The result is an inky red body with a bold foundation of dark fruits, currants, berries and black cherry with a hint of vanilla and smoke.  The final tannins caress your senses to provide a voluptuous finish.      45
Amarone
Masi Agricola, Amarone della Valpolicella Classico Mazzano 2011, (96pts RP, JS), Truly drop-dead gorgeous. Underbrush, tobacco leaf, toasted oak & leather aromas lead the way. It is tight and concentrated, offering cassis, kirsch, prune, clove & licorice alongside firm tannins. It closes on a hazelnut note.     199
Barbera
Coppo L'Avvocata Barbera D'Asti DOCG, Piemonte 2017 (WW 91pts, JS 91pts) This wine offers abundant fruit while exhibiting excellent balance. Its aromas and flavors of raspberries & blackberries     34
Bordeaux/Bordeaux Style
Be Wise Vineyards, Wisdom Moon Mountain District (Sonoma) 2017 (92pts CT, 94pts DW) Strawberry, cherry, & black raspberry fruits with touches of black pepper, red earth, & mineral. Vanilla & warm oak notes accent supple tannins. Fruit-filled finish is soft and caressing.     45
Château Saint-André Corbin 2017 Saint-Georges-Saint-Émilion, (RV 91pts) Smoky, blackberry, licorice and vanilla aromas with a palate that is powerful, full, black fruit & spice, full-bodied tannin, long length.      45
Chateau Lalande 2016 Saint-Julien (RV 93pts) Elegant nose of crushed red black berry fruit, spices & a hint of vanilla. Rich and round with soft well-integrated tannins, long finish.       55
Stephanie, Hestan Vineyards, Proprietary Red Wine (Bordeaux Blend), Napa, 2011, (96pts CT, 95 pts DW) Nearly equal parts Cabernet Sauvignon & Petit Verdot, with Malbec, Merlot & Cabernet Franc, astounding richness, showing layers of chocolate liqueur and coconut flake.     89 
Sherwin Family Vineyards, Cellar Scraps #13 Platinum Reserve (Rare Blend), Spring Mountain District (St. Helena, Napa) NV (92pts CT, 93pts DW) Cabernet Sauvignon, Petite Sirah, Syrah, Merlot, Cabernet Franc. Aromas of raspberry, cherry pie, sassafras, sage, cinnamon, & vanilla. Deliciously easy-going and voluminous, with fully resolved tannins and a long lingering finish of chocolate pudding and plum       95
OVID Hexameter 2016, Bordeaux Red Blend, Napa, (JD 99pts) Bold Black Forest cake, molasses, cassis, redcurrant jelly, candied violets, pencil lead, oolong tea & cumin seed scents. Palate reveals rainier cherry, red & black fruit layers laced with exotic spices, framed by super fine-grained tannins, finishing long.     450
Château Mouton-Rothschild, First Growth, 2008 ( D 96pts, WE 96pts, JD96pts) red blend from Pauillac, Brodeaux, France, Christmas cake, plum preserves, chocolate-covered cherries, eucalyptus and crème de cassis with beautifully fragrant wafts of potpourri, incense, Indian spices and cigar box.    950
Chateau Lafite Rothschild Pauillac Premier Grand Cru Classé 2010 (RP 100pts, WE 100pts) red blend from Pauillac, Bordeaux, France. Almost black in color, this stunning wine is gorgeous, rich, and dense.  Perhaps the most famous wine label in the world. The estate achieved wide popularity in the 1750s when it became the favorite wine of King Louis XV. Thomas Jefferson was also a steadfast customer     1,400
Brunello/Sangiovese
San Felice Campogiovanni Brunello di Montalcino  (JS 94pts), Dark berry, ripe cherry, black currant, spice, and hints of dark chocolate. An amazing, BOLD, STURCTURED Brunello!       89
Cabernet Franc
Tantara Winery, Los Olivos, Cabernet Franc, 2014 (90pts WS, 93pts DW) Aromas of kirsch, stewed cherry, grape juice, coffee and strong violets. Somewhat sweeter flavors of strawberry, plum & cocoa dust show on the sip, good acidity.   58
Hand of God, Estate Cabernet Franc 2012 (91pts DW) Only 9 barrels of this delicious wine were produced. Inky black, this wine is silky smooth and rich, with a polished elegance rarely found in Cab Franc. The wine is layered with flavors of dark chocolate & cassis with aroma's of blueberry, sage, and white pepper.     60
Cabernet Sauvignon
Brady Cabernet Sauvignon 2017, Paso Robles  Big and bold, featuring blackberry, black currant & cassis with subtle notes of roasted vanilla & spice    40
Carpe Diem Cabernet Sauvignon 2017, Napa (WW91pts) Delivers excellent depth and personality with aromas and flavors of black fruit and licorice.   55
 Austin Hope Cabernet Sauvignon, Paso Robles, 2018 (95pts)  Huge, beautiful dark fruit,         69
Be Wise Vineyards, Trios Cabernet Sauvignon Moon Mountain District (Sonoma), 2018 (94pts DW) A big, bold wine. Raspberry, Plum & red cherry fruits abound, accented by black licorice and warm oak notes on the nose-anise, leather, white sage and red earth.       85
ZD Cabernet Sauvignon, Napa Valley, 2016 (91pts) a core of ripe, dark fruit integrates with subtle hints of vanilla, spice & toast while the tannins round out the long finish.     89
Lohr Vineyards & Wines, Cabernet Sauvignon Carol's Vineyard St. Helena 2016, (94pts JS) Expresses savory fruit elements wrapped in a barrel signature of hazelnut and cocoa powder. Firm and angular in structure with red and blue fruits on the finish. COMMEMORATIVE RELEASE . Katya Vineyards will match the donation for each bottle purchased at Katya Vineyards Thru 12/20/20 to The Ocala Royal Dames for Cancer Research.        95
Collector Bottle ~ Only Available at Katya Vineyards—limited availability:  Austin Hope Cabernet Sauvignon, Paso Robles, 2015 (WE 97pts) Dark & thick in the glass, aromas of black currant & blueberry meet with roasted coffee, chocolate syrup & baked plum on the wondrous nose. The palate is soft and extremely expressive, with blueberry, black pepper, firm midpalate tannins & a finish of cappuccino candies.       149
Nickel & Nickel Cabernet Sauvignon Branding Iron 2016, (WW 96pts) With its bright red fruit and floral aromas a bouquet of clove, anise and cardamom, hints of red berries, minerality, and warm toasted oak.    179
Silver Oak Cabernet Sauvignon, (94 pts) black currant, rose petals, chocolate, & sandalwood.      179
Mascot Cabernet Sauvignon Napa Valley, Will Harlan's (Harlan Wines) 2014, (97pts WS) Younger vines of BOND, Harlan Estate, and Promontory, red fruit & baking spice intermingle on the nose, while on entry, the wine is soft, gently accelerating as it reveals athletic structure & shape, culminating in poise.       195
Austin Hope 2017 Reserve Cabernet Sauvignon Paso Robles (WE 96pts), Luxurious, lush aromas of black cherry, caramel, clove & oak on the nose. Polished tannins, black cherry & cream tones meet with milk chocolate & mint ~ bright acidity pops on the finish.       210
Odette (PlumpJack) Cabernet Sauvignon Napa Valley Estate 2014 (95 points) Notes of black cherries, ripe raspberries, black current, blackberry and blueberry fruit, violets and crushed rocks          225
Caymus Napa Valley Cabernet Sauvignon 2018, Napa (WS92, WW92pts) Magnum Bottle. This wine is ripe, smooth, and delectable. Flavors of ripe fruit and oak.         250
Caymus Vineyards Cabernet Sauvignon Special Selection Napa Valley 2016 (WW 95pts) outstanding synergy between fruit, earth, and oak ~ A Classic!              250
ZD Abacus Cabernet Sauvignon XX   a masterful blend of 26 vintages of ZD's Reserve Cabernet Sauvignon (1992-2017). Tight & focused, earthy currant, black cherry, anise, chocolate, herb leathery notes.       950
Red Blends
Cembra Schiava Dolomitit IGT Schiava Brigia, Schiava Grossa, Schiava Gentile, Schiava Meranese Grapes. Clearest, lightest red. Nose: cotton candy/bubblegum, strawberry balsamic. Light, tart taste with cranberry, hibiscus, orange peel, slight earthiness. A wonderful 'chilled' accompaniment to appetizers    34
Vino Nobile di Montepulciano DOCG (WS 94pts) 85% Sangiovese and 15% Canaiolo, Colorino, Mammolo  Deep ruby red with garnet hues; lovely nose of dried herbs, leather, earthiness, vanilla, violets, iris and strawberry, flavorful fruit on the palate       59
Benmarco Expresivo Uco Valley, Mendoza 2016 (JS 96pts) Fabulous transparency and clarity showing blackberry, blueberry and floral character. Full body, 80% malbec and 20% cabernet franc.       77
Domaine de la Charbonniere Chateauneuf-du-Pape 2016 (WS, WE 94pts) hints of crushed raspberry, licorice and graphite..Blend: 70% Grenache, 15% Syrah, 15% Mourvedre       85
K Vintners The Creator 2016 (JD, RP 97pts) Walla Walla Valley, Columbia Valley, Washington. An 80/20 split of Cabernet and Syrah.  Lots of black and blue fruit, black olive, beef blood, pepper        102
Chateauneuf-Du-Pape Les Quartz Rouge, 2017 (JD, WS 96pts) 75% Grenache – 25% Syrah Dense palate of Kirsch, blackberries, crushed flowers, blood orange, cloves, black pepper, Bourbon vanilla.       185
Chianti
 Ricasoli Brolio Chianti Classico Riserva DOCG Tuscany (RP 93pts) Aromas of black-skinned berry, mint & cooking spice abound on this 90% Sangiovese and 10% Colorino blend. Ripe black cherry, crushed raspberry, licorice & clove polished tannins.       45
Ricasoli Castello Di Brolio Chianti Classico Gran Selezione Docg, 2013, Tuscany, (JS 95pts)  (90% Sangiovese, 5%, Cabernet Sauvignon, 5% Petit Verdot). Deep ruby red color. Expresses the complexity of floral aromas & ripe red fruit, licorice, vanilla, and chocolate. Full and rich with soft, velvety tannins.       150
Malbec
Finca Adelma, Single Vineyard, Gran Malbec, Medoza Argentina, 2012 (90pts) Intense red with violet tints, red fruits everywhere especially plum and raspberry, with aromas of tobacco, chocolate and vanilla, excellent complexity. An exceptional Malbec          49
Susana Balbo Signature Malbec Uco Valley, Mendoza (ST 91pts) Beautiful deep violet color. It is a balanced and well-structured wine with flavors of raspberry, dark plum and currant that feature plenty of refined savory accents. Hints of mineral and smoke appear on its elegant, velvety and long finish. Well integrated oak & fine tannins.        59
Bodegas Bianchi, Gran Famiglia Malbec Valle de Uco, 2018 (WE 94pts) Ripe berry aromas with a palate of Blackberry, cassis, coffee & spice flavors dark & toasty.    69
Merlot
Swanson Vineyards, Napa Valley Merlot 2016 (91pts) Aromas of blue fruit, pie crust & a touch of coconut husk. Ripe plum & cassis , briar, cigar box & touch of graphite     49
Emmolo Merlot Napa Valley, 2018 A Camus extended family wine (WW 92pts) Vibrant red, earthy scents of ripe plums, wild berry pie, & freshly wet soil. Flavors of mulberry, espresso, toasted wood, & sweet spice. The finish of lush fruit & Mexican chocolate, with accents of cinnamon and clove.       89
Petite Sirah
Writer's Block Petite Sirah 2016, Fresh dark berry and red cherry fruit mixes with chocolate, cocoa, smokiness, and toasty nuances work with tobacco and herbal complexities      42
Rowdy Bush Petite Sirah, Lodi (JW 96pts) A deep, dark color and bold aromas of road tar and baked blueberries precede dark-chocolate and blackberry flavors in this full-bodied and moderately tannic wine. It is super flavorful but does not overwhelm the palate        42
Stoke's Ghost, Petite Sirah Monterey (2013) (93 pts) Inky and dark, black cherries, blackberries & cassis flavors. Violet notes and hints of white pepper enchant while intense, jammy fruit comes forward.        49                                                                        
Pinot Noir
Sea Sun by Charlie Wagner California Pinot Noir 2018, (NR) from the legendary Wagner Family (Camus Wines) marries juicy, bold red fruit, fresh strawberry, cranberry, dark cherry with vanilla, brown spices, and hints of oak, wrapped up in silky tannins.      42
VERY RARE/LIMITED ~ Marcassin Vineyard Pinot Noir Sonoma Coast 2013 (RP 94pts, JD 94pts) Spiced black cherries, raspberries, strawberries, orange blossom, & flowery incense notes, elegant.           320
Primitivo
Primitivo Feudi Di San Gregorio, 2017, Complex, spicy hints of clove & black pepper woodsy undertones wild cherry & prune, blackberry cherry chocolate leather cigar          34
Super Tuscan
Baracchi, O'lillo Rosso Super Tuscan 2018 (WS 92pts), (Sangiovese, Merlot, Cabernet Sauvignon, Syrah) O'Lillo means "hello, my beautiful friend. "Similar to a fantastic Bordeaux, but is soft yet complex on the palate, presenting cherries, blueberries without the sugar, licorice, vanilla, chocolate and a touch of tobacco. Intensely fruit-forward       69
Tenuta San Guido Guidalberto (Sassicaia) Toscana Igt 2018 (93pts AG), Fondly called 'Sassicaia's child' this beautifully balanced wine is marked by sweet black Merlot fruit, with ripe, concentrated berries offset by restrained notes of spice, vanilla, and cedar. Elegant supple texture / ripe, silky tannins, finish.    99
Tenuta San Guido Sassicaia 2017, (WE 97pts) Bordeaux Red Blends from Bolgheri, Tuscany, Italy,  Sweet, ripe currants and flowers with some crushed-stone and dry-earth undertones.      285
Tempranillo
Rejadorada Tinto Roble (Tempranillo) 2017, Intense cherry and violet tones, balance of red fruit aromas and spicy tones, dense and very fleshy in the mouth     34
La Rioja Alta Vina Arana Reserva 2011 (JS 93pts) Tempranillo (95%) with 5% Mazuelo  ripe dark fruit & balsamic notes, tobacco, caramel, vanilla & chocolate.     34
Zinfandel
Lake Sonoma, Zinfandel Dry Creek Valley, 2010 (90 pts TP) jammy aromas intermingled with baking spice & toasted oak notes. Complex, black fruit, wild berry & black pepper spice.          42
---
DESSERT WINE
Ridenhof Kadlec Lyss Doux Eiswine, Neusiediersee, Austria 2009, (500ml) (50% Welschriesling, 50% Chardonnay) Lots of residual sugars. . WE HAVE THE LAST BOTTLES IN THE USA. 59
Far Niente 'Dolce' Late Harvest Semillon – Sauvignon Blanc, Napa Valley, 2012, (500ml) bursting with flavors of apricot and orange liqueur. Enticing fruit-forward aromas layers of vanilla & brioche. 98
---
"Favorite spot in all of Central Florida."
"One of the best dinning experiences we have had in  long time!"
"Can't believe this is on Ocala. Excellent!"
"Everything was amazing. The Food and Wine Pairing was awesome!"
"You made our anniversary perfect!"
"A superb adventure of a dinning experience!"
"Awesome staff, food and atmosphere. Thank you and God Bless!"
"So glad to have you as a part of Ocala."
 "New favorite spot in Downtown Ocala!"
"Seriously enjoyed ourselves! We WILL be back!"
"Awesome wine, beer and amazing food. Tony & Kat are the best hosts!"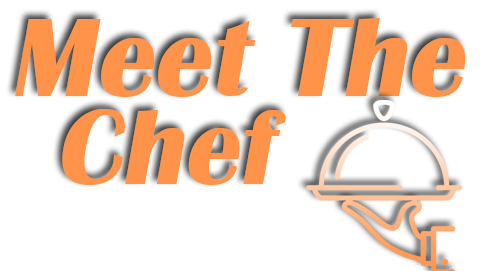 The Chef
Our Executive Chef, Tony Deras, is committed to bringing you world class food on a weekly basis. His menu is created weekly to guarantee that only the freshest seasonal products end up on his incredible dishes. Feast your eyes upon some of the incredible creations you'll find at Katya Vineyards weekly. Find Out More.

Dr. Wine
He is a man who knows his wine. So many wines and so little time. But if you want to know which wine to drink with your deliciously prepared salmon or Wagyu steak then find out more.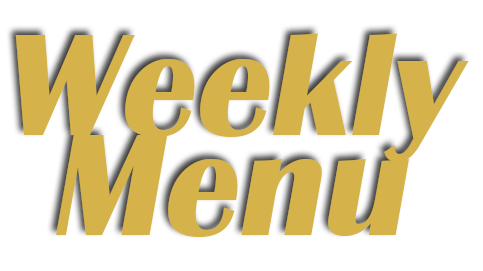 It Changes Weekly
Chef Tony Deras is hard at work always bringing you the freshest seasonal ingredients for his dishes at Katya Vineyards Tasting Room. We are committed to the finest, freshest and most sensational ingredients every single week. See this Week's Menu!