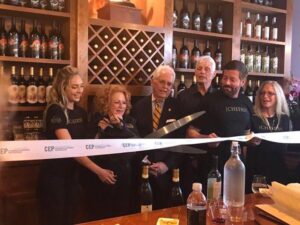 On Thursday, the 27th of July our family saw a dream come into reality. The seven year process, from putting the first vines in the ground to the ribbon cutting of our public space, we never wavered. There were times which proved difficult, but never impossible. It was the rush of a life time to see in one instant our lives change forever.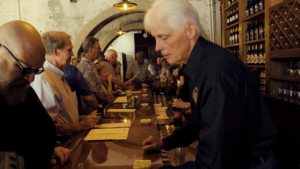 Our space in Downtown Ocala is not large. For the Grand Opening there was not a spot left to stand as we celebrated our joining the community. Looking up from behind the bar to see the love, excitement and people enjoying our wine will be a feeling that remains in each of our hearts.
Behind the bar that day we had family from both sides working to see every aspect was a success. If you attended you may have witnessed the "bar ballet" performed by all five people back there! David, the wine maker, Katherine, the managing director, Kyle, Katherine's brother, and Jane, their Aunt. There was not a moment to pause, not a glass broken. It was glorious.
Our thanks is owed to the community of Ocala. You watched us grow from the beginning. You anxiously awaited our arrival and once here greated us with the most open of hearts. We owe our initial success to you!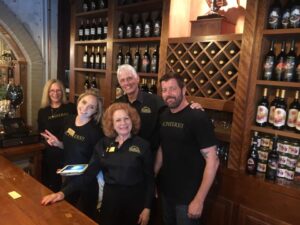 With the Grand Opening excitement pushing us forward we pledge to give our all, nothing but the very best. We invite you to make this beautiful space your second home! Owner, Patrica Sokol,  says "Think of us as your CHEERS! We will try our best to know everybody's name!"
Marching forward into a bright future The Sokol Family plans to bring world class experiences, knowledge, events and products to Ocala. There are thoughts even now of potential growth. 
"We are beyond thrilled…on cloud nine. That day a lot a dreams came to fruition. We do not plan to slow down. This is our life and love!" -Katherine Sokol, Managing Director and Owner.